Resort-Style Pool & Cabanas
Bask in the Texas sunshine while relaxing away from the hustle and bustle of class at our crystal clear pool. Take a refreshing dip in the pool or lounge around in the cabanas.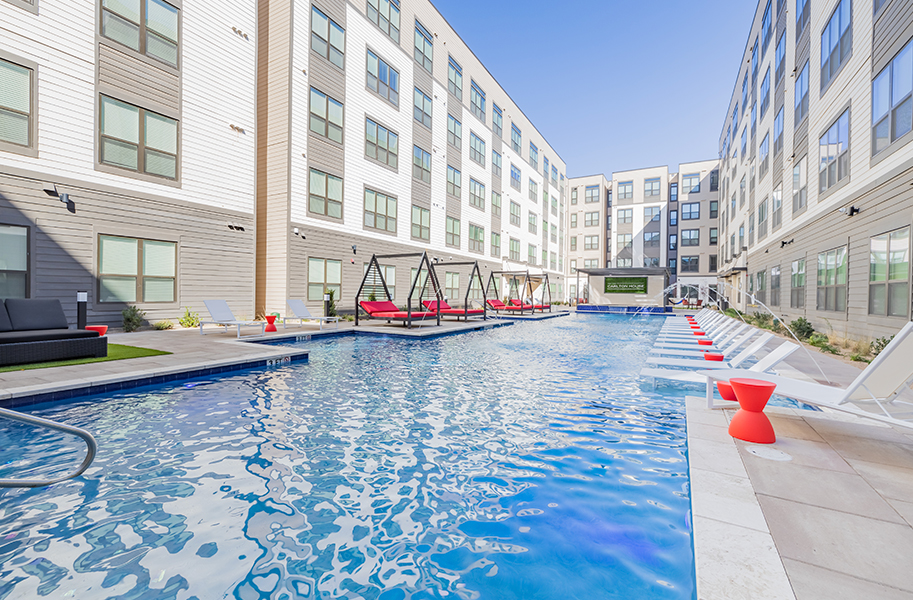 Two-Story Fitness Center
Skip unnecessary gym memberships and meet your fitness goals in our state-of-the-art fitness center with top-of-the-line equipment and plenty of space to work out how you like.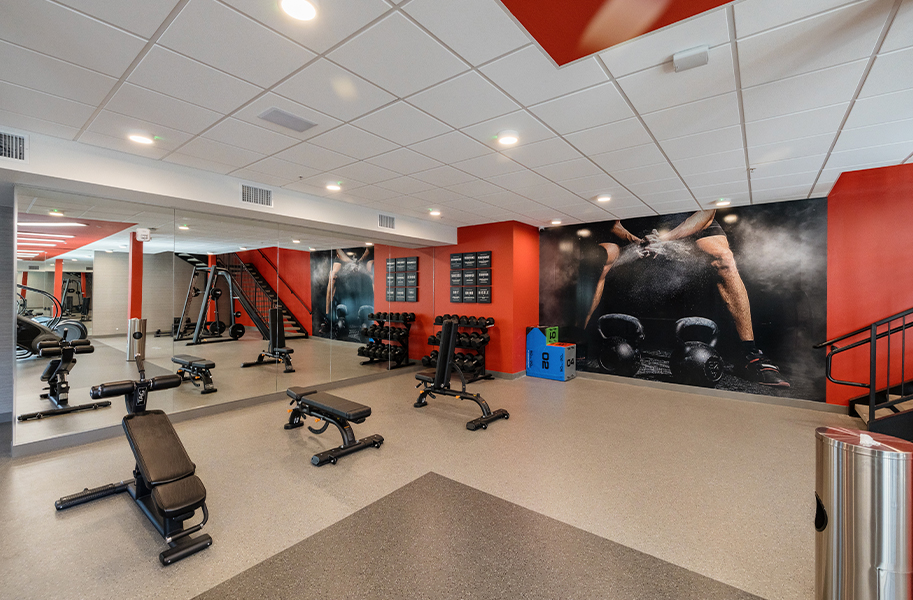 Courtyard With Live Music, A Bar, Outdoor Games & Lounge
Gather some friends and enjoy live music right next to your apartment in Lubbock. Our Savoy courtyard has room for residents to unwind, with a BYO-bar, outdoor games, and lounge.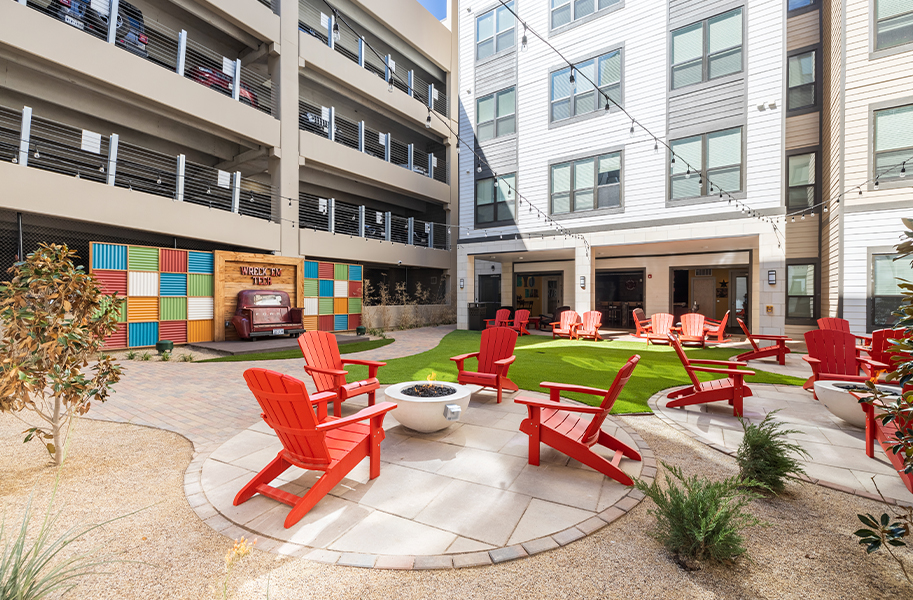 The Quiet Place
Students deserve a study spot that's accessible and quiet. At The Carlton House, we offer our student residents private study rooms to get assignments done and study for exams just steps from their apartment.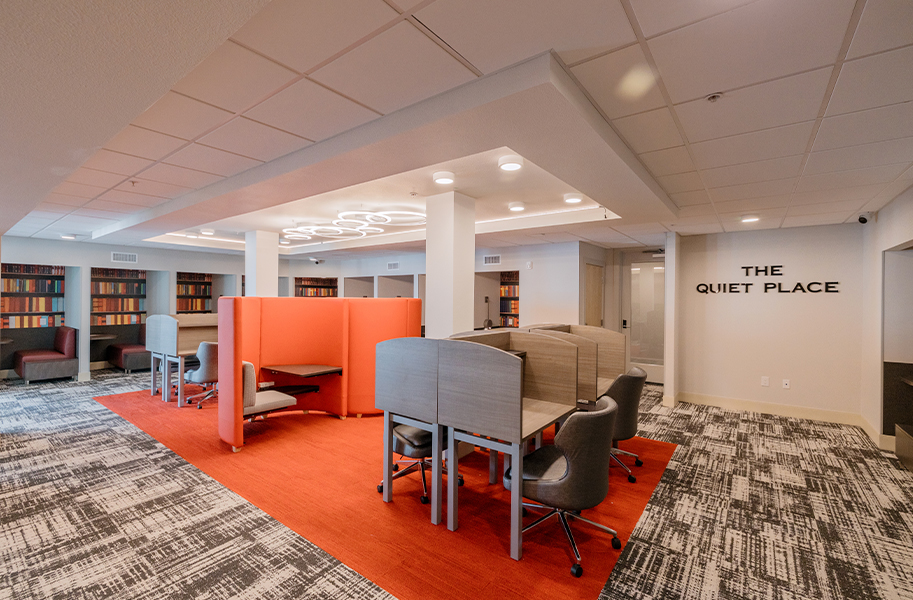 The Collaborative Corner
Need to work on a group project and don't want to trek to the library? Work together in our collaborative study space and get it done!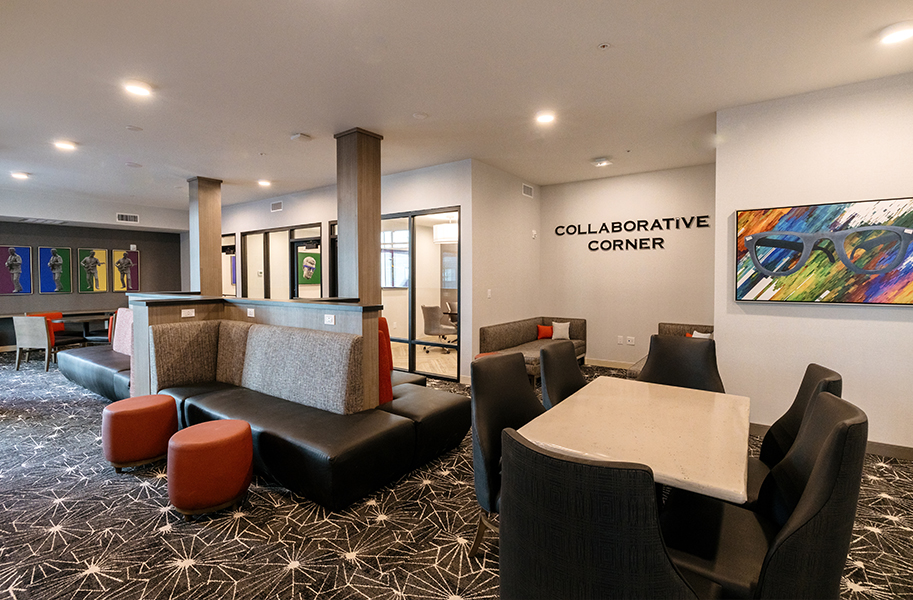 Serenity Garden With Hammocks
College can be stressful. Find your zen and relax in our serenity garden with comfortable hammocks, soft-seating benches, and fire pits.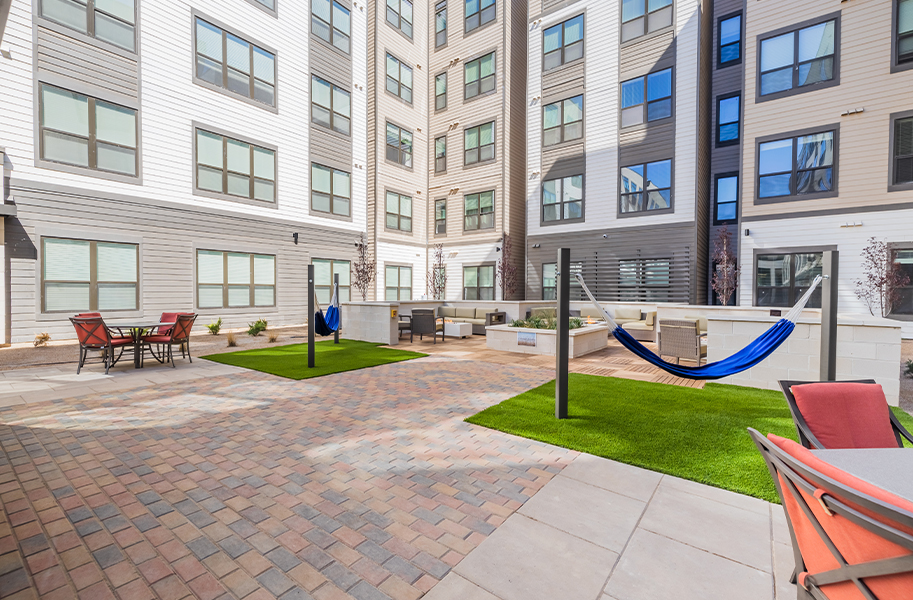 The Gathering Space
Take a break from classes by utilizing the study bar in our spacious Gathering Space with plenty of room to lounge and have fun with friends and neighbors while watching 1 of 11 different shows on our TV wall.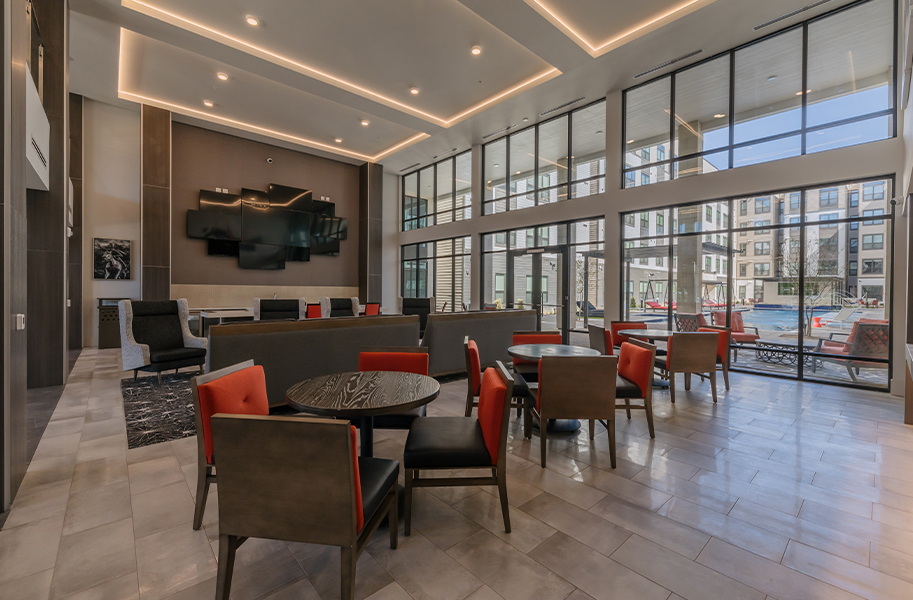 Standard & Reserved Parking Garage
No more struggling to find parking or paying fees to park on campus. The Carlton House has a parking garage on site where you can keep your vehicle, and offers direct access to every level of the building, a plethora of security cameras, and access gates.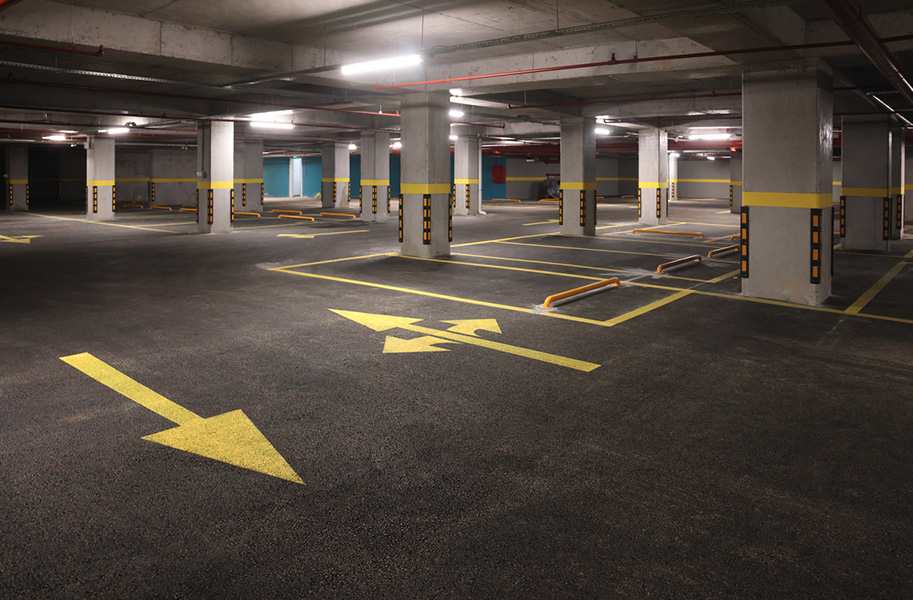 The Grilling Station
Enjoy gameday and come together for a delicious cookout with friends at our outdoor grilling area, featuring a multitude of grills, TVs, and bar seating!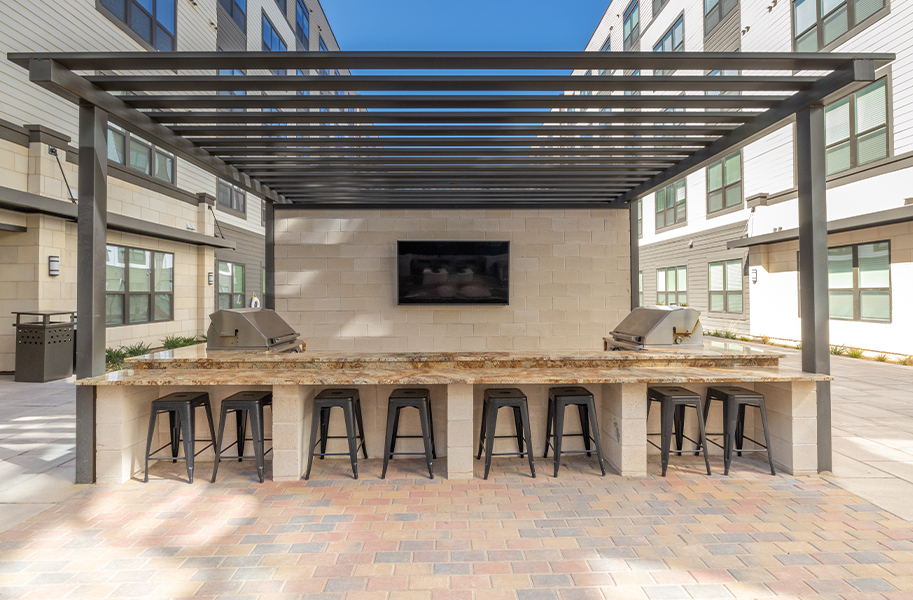 High-Speed Wireless Internet
Slow buffering times and connection speeds are a thing of the past. At The Carlton House, the FASTEST high-speed wireless internet in town to residents in our community!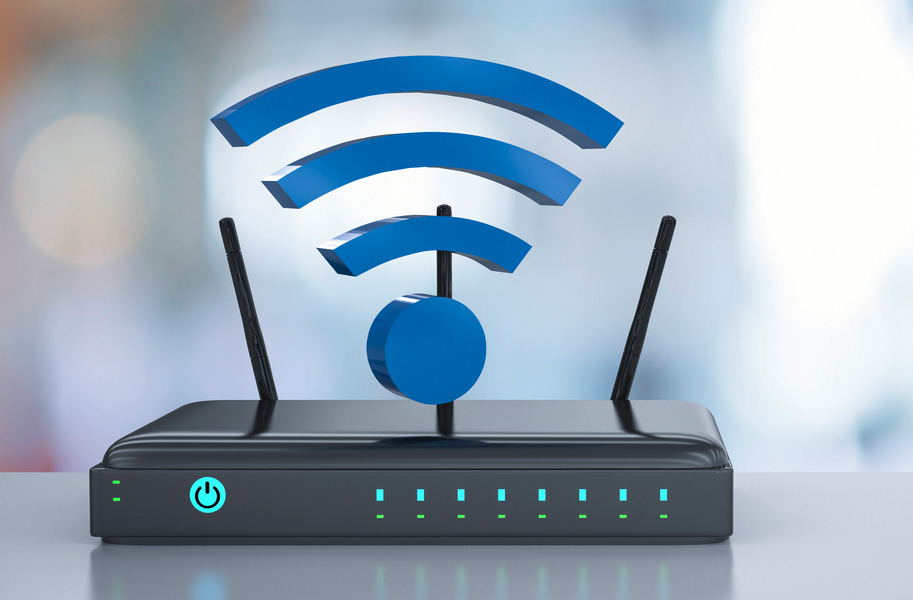 On-Site Security
Security is one of our top priorities here at The Carlton House, which is why we host an extensive security system featuring 100+ cameras and controlled access throughout our property.